About
Miniature-design.com is a website presenting my latest work in miniature art and design. All creations are made by me, Siggi Hauke.
History
All started back in the early 90s… I was just becoming a teenager when my interest for miniatures arose. At first, I played boardgames and tabletops. At that time, I started painting my first miniatures. My thirst of knowledge for improving in my basic painting skills grew and I started to focus on investigating innovative and useful techniques of miniature painting. But at that time with no internet and no big painting scene this was quite a challenge. So, my techniques stayed quite simple and the tools or accessories for this hobby were still rare to find. As a result, I lost interest after a while.
After a long break, I – luckily – got infected by the LotR hype and focused on the LotR tabletop by Games Workshop. At this time, when I started gaming I realized how big this scene had become and was amazed by the possibilities offered for improving my rusty painting techniques. With new ambition, I concentrated on different techniques in miniature art.
Since then, I am more and more driven to improve my skills, get to know people who share the same interests as me and who are interested in developing techniques. It is important to share experiences and wisdom in order to not only improve skills but to enjoy miniature painting and to be proud of what you can achieve!
It started as a hobby but now, I must say, it's my passion!Siggi Hauke
One year ago, in 2014, I started to join painting competitions and I am more than happy to see that all this time and effort spent was worth it. Not only did I win a few prices which show me that my art gets honored and respected but also – and actually much more important – I made friends with great people all over the world. Sharing my interest of miniature art I became a founding member of the well known 5-th-dimension painting blog, back in 2012.
Additional to miniature design I am concentrating on scale modeling. It helps me to get a different view on my work with small miniatures and allows me to use more interesting techniques and materials.
This short overview of my painting career is a path of ups and downs, of success and failure. But until now, it is my inspiration, meditation and contemplation which I don't want to miss!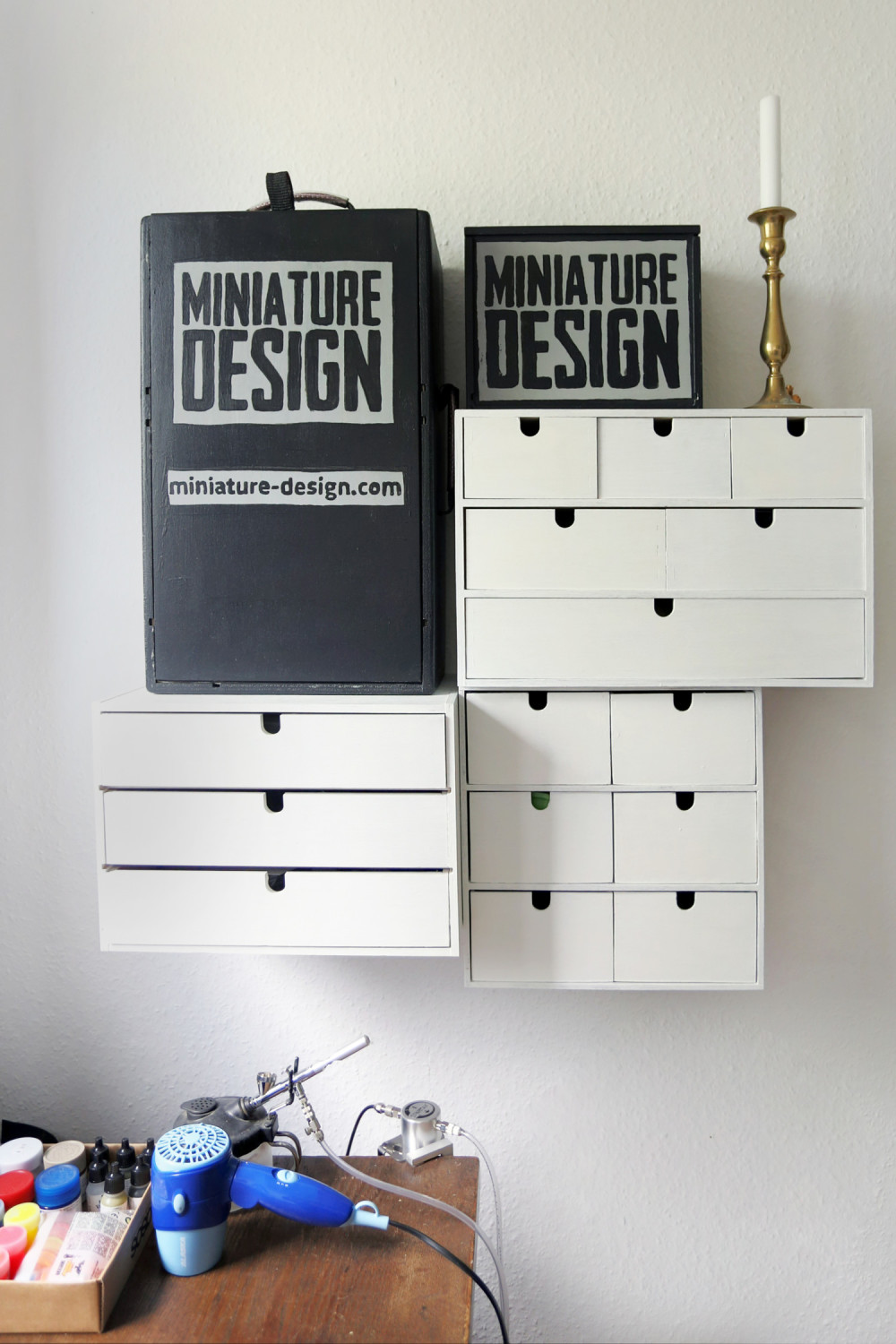 My skills
My style is primarily described as colorful, balanced and narrating.
My painting process always has the same structure. This helps me to get a good overview and plan.
At first, it is important to have a masterplan about the color range of the whole composition. Following questions should be settled beforehand:
Which colors work together?
How do these colors support each other?
What color nuances should be used on top of the main colors?
What color techniques help to increase the observer's attention?
Further more, every element on the base should be integrated to the other one. The position and direction of all shapes must fit to each other. As a conclusion, whole creation should tell a story which is accompanied by the miniature's character.
My workbench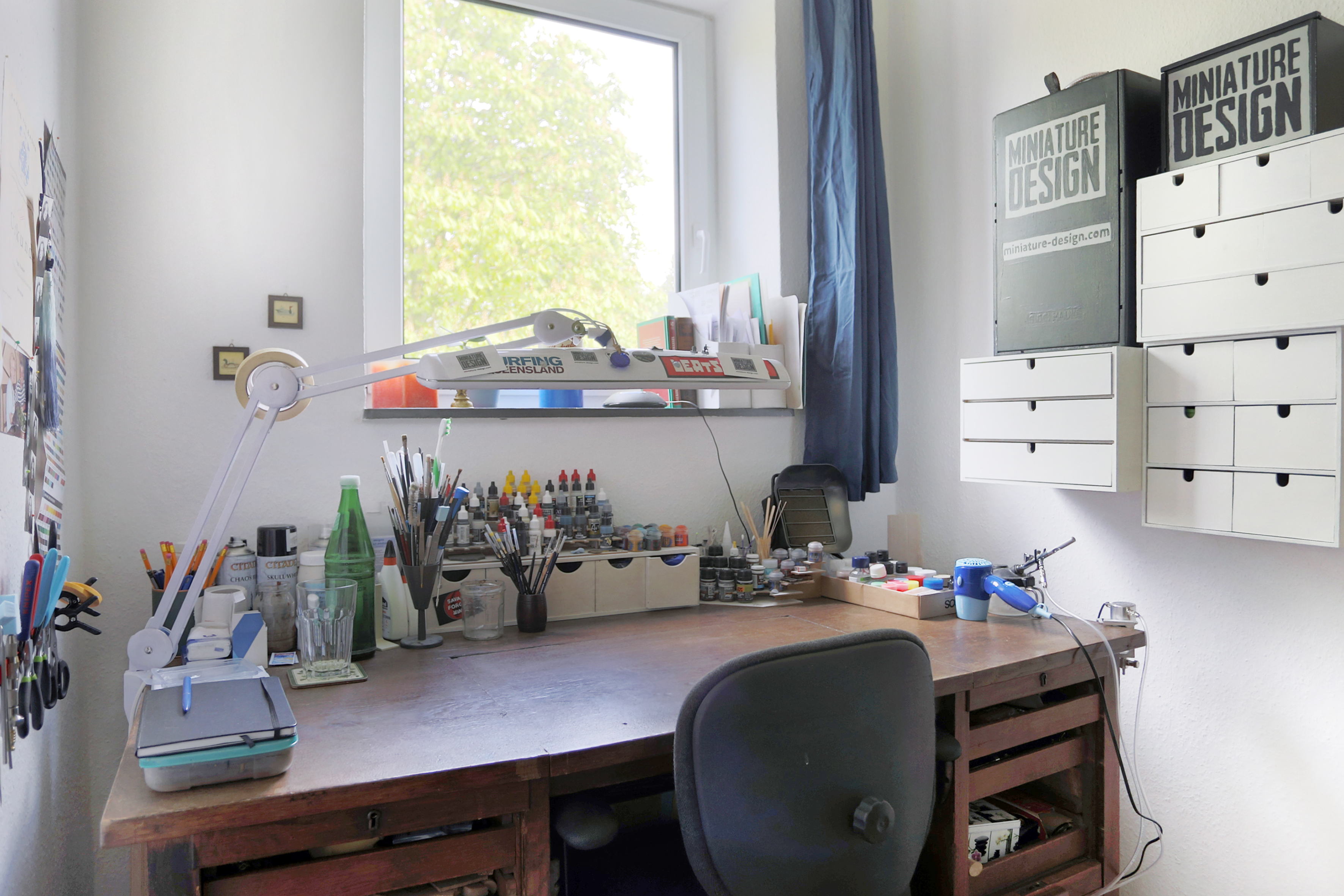 This is just an impression for you how my workbench looks like. For this photo, I actually took some time to clean up. ;)